Since 2005, we have been providing first-rate plumbing services in Palestine, TX, and surrounding areas.
Customer satisfaction and quality are our main priority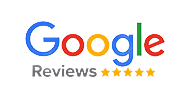 Let's Work Together
Andy's Plumbing is a family-run business that has been trusted and recommended by our community since 2005. We are the leading provider of plumbing services in Palestine TX and the surrounding areas of Elkhart, Crockett, Grapeland, Cayuga, Jacksonville, Fairfield, Oakwood, Teague, Frankston, Buffalo, and Streetman in the great state of Texas. We take pride in plumbing that both works and looks good. Our work is neat, clean, and structurally sound. We achieve this by doing what other plumbers will not. Before beginning any work, we always consult with our customers first. We also like to keep our clients up to date on our progress.